The Designest may receive compensation from companies, products, and services featured in this publication. For more details, please refer to our Affiliate Disclosure page.
It all started with a trio of young furniture and product designers from Milan and Bob Dylan's "Stuck Inside of Mobile with the Memphis Blues Again." The very rhythmic tune inspired Ettore Sottsass and his colleagues to reconsider Art Deco and Pop Art and start a brand-new era — the era of Memphis design.
However, no design trend lives outside social life and public mood. And the introduction of Memphis style was not just another stage in design history — but a rebel of the '80s aesthetic against the uniform and slick '70s.
ONE SUBSCRIPTION 1,500,000 ASSETS
Actually, Memphis contrasted minimalism and unlimited self-expression which sometimes borders on creative anarchy. It's true that the movement was criticized for destroying the concept of good taste — but which one wasn't? Today it more and more often appears in interior and graphic design (much alike other '80s design traits), so I'll help you get fascinated and spot a Memphis pattern at first sight.
History of Memphis Design
Memphis group debuted in 1980 at the Salone del Mobile of Milan, a popular furniture fair. Memphis presented a quintessence of Art Deco, Pop Art, and 1950s Kitch and yet it definitely grabbed the attention of the masses, it was mostly rejected commercially. So it rather became a cult for some creative eccentrics than a movement to overwhelm the market.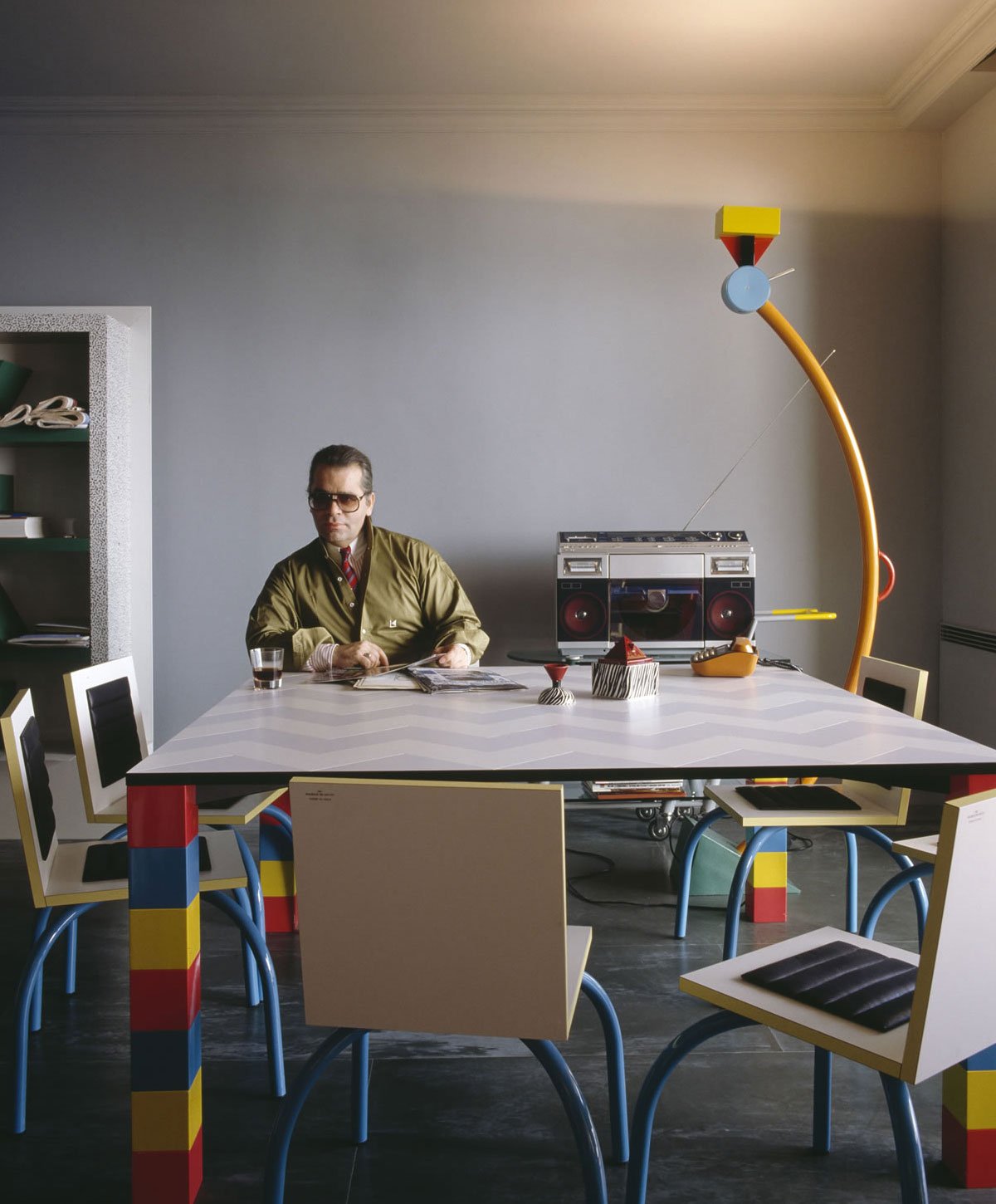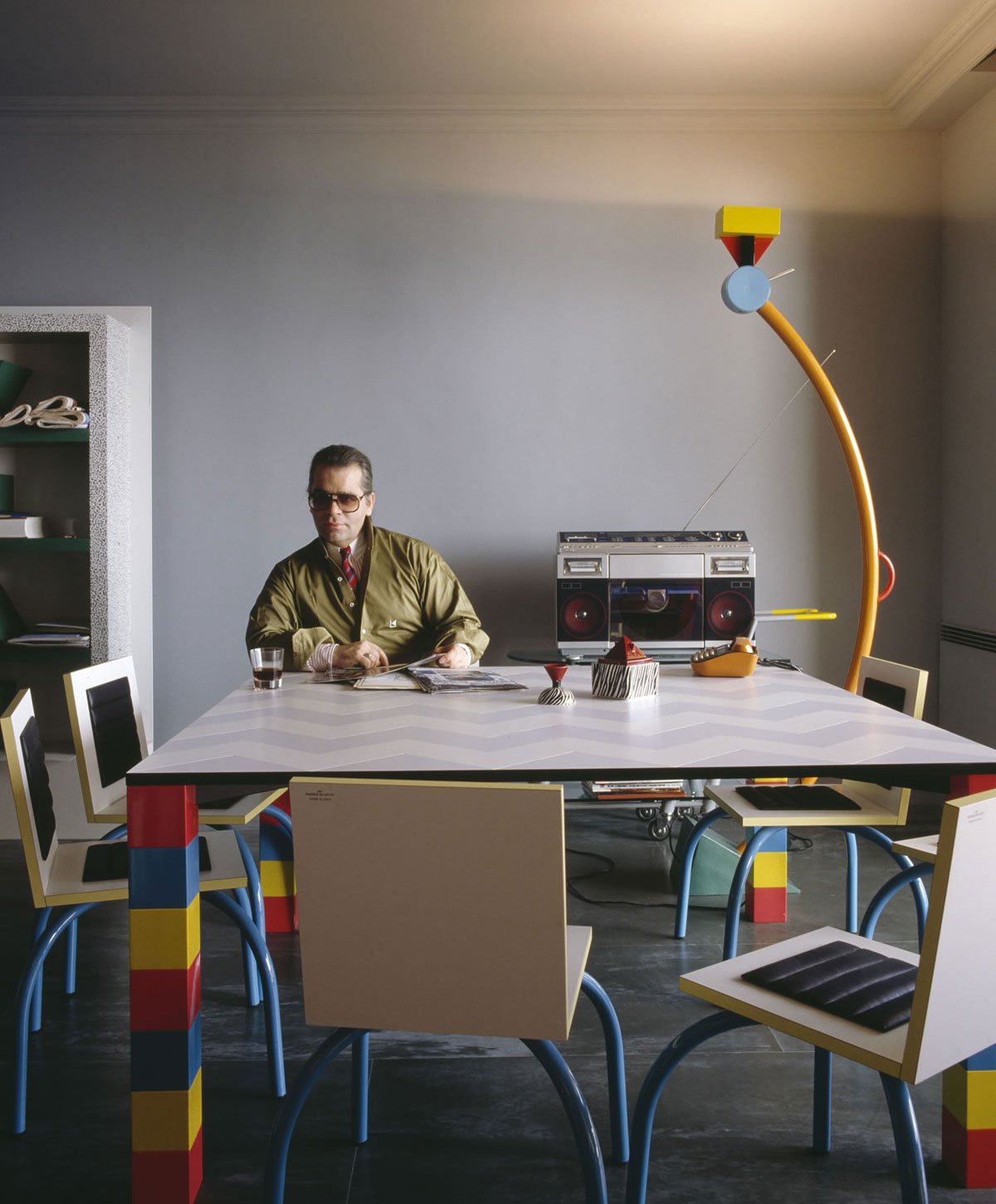 For instance, Karl Lagerfeld had become one of the first fans of the Memphis style and bought the entirety of Sottsass' first collection to furnish his Monte Carlo apartment. David Bowie had gathered more than 400 pieces since the '80s. Christian Dior factored Memphis in his collection. Apple released its first Apple Watch in Memphis style. Alessandro Mendini introduced a splash of cyan to the traditional Memphis palette for his Supreme skateboard designs.
Great influencers do great things. So while Memphis furniture was characterized by the design community as bizarre and loathed — or as "a shotgun wedding between Bauhaus and Fisher-Price," the community soon went into style. As a result, Europeen bars, shops and even flats acquired that freaky, acid look.
The new '80s design trend was like a virus that mutated and devored canons of the industry and visual harmony. These were replaced by laminate and terrazzo materials, squiggles (the Bacterio print, designed by Ettore Sottsass, the founder of the Memphis Group in 1978) and bright, multi-colored objects with a rejection of typical shapes.
Today, we can easily spot Memphis design (or its particular traits) by the stylized graphic patterns defined by black-and-white stripes and the very abstract squiggles. Many modern creators shift away from the characteristic color solutions though and replace them with more reserved — or more trendy — solutions.
Memphis in Graphic Design
The haphazard vibes of Memphis burst into graphic design to mix turquoise and gold, bring grotesque texture matches and combine big typography with bold colors.
Speaking of colors, today's understanding of the '80s art allows both neon tints and far more minimalist solutions with black and white as the primary colors. But still, the more cheerful and happy the palette is, the better.
Memphis patterns feature squares, circles, triangles, thick strokes and squiggles. Almost every one includes a set of various elements (mouse or hand-drawn), all highly contrastive. Fake 3D motif is also a widely-spread trend in older Memphis artworks — which you can slightly "modernize" by combining an 80s pattern with pixel graphics of the '90s.
Finally, the typography. So, no ORDINARY fonts here, 'cause Memphis isn't about ordinary projects at all. Instead, you are suggested to give a try to some blocky sans serifs, bubble lettering or handwriting style. The right Memphis font should have some drama and expression, so if it starts reminding the strokes and squiggles of the pattern, you've done the right choice.
Memphis is not the style someone may treat indifferently. Love it or hate it, there is no third option. Hopefully, graphic design today is far from focusing on a single trend. You can both play over something clean and fresh and then turn to Memphis style, Neon or Pop Art (which are all the major visual trends of 2019) and leave your community agape.