In this blog post, we will outline the main steps that you need to take to create a successful UI design. Along with that, we'll discuss what to consider when choosing the main UI design services as well as some of the key considerations that you need to keep in mind when designing your user interface. Let's get started!
 UI design is the development of user interfaces for devices such as computers, mobile phones, and tablets. The goal of UI design is to create an interface that is both easy to use and aesthetically pleasing. To achieve this, UI designers must have a strong understanding of tech branding and human-computer interaction principles. They must also be familiar with a wide range of software development tools and technologies.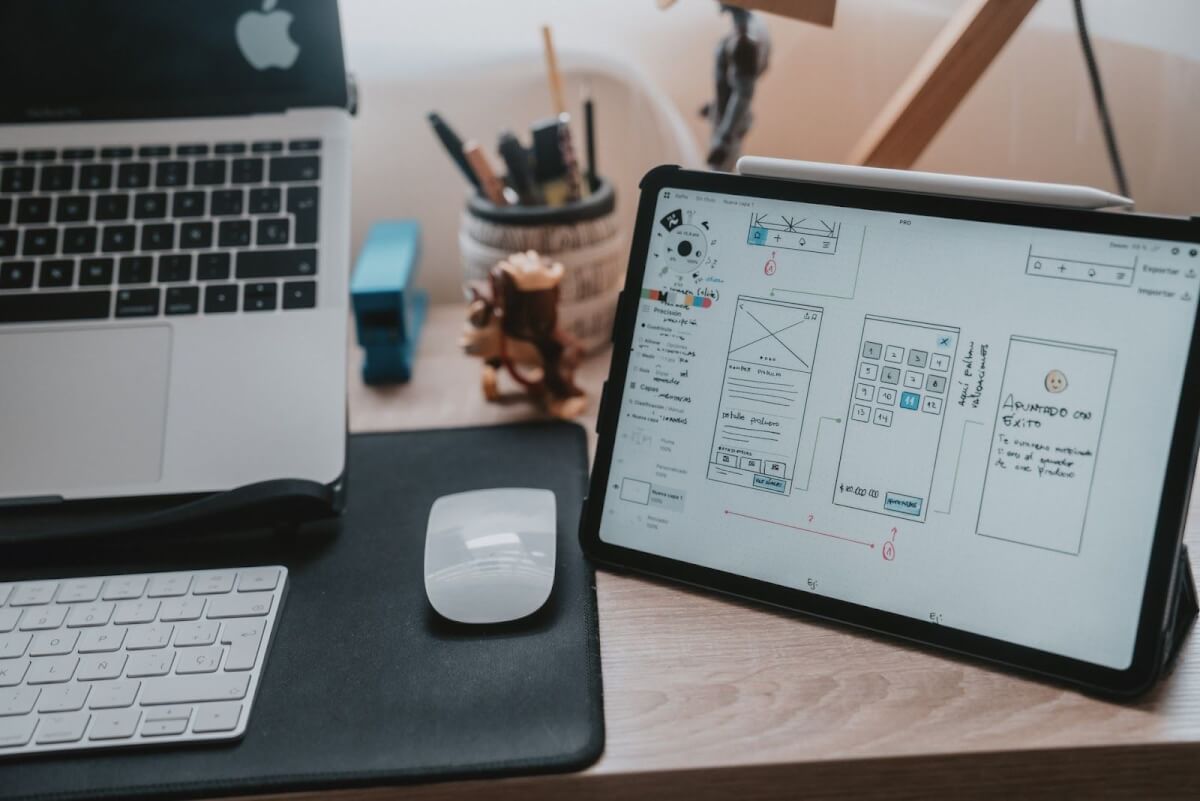 In recent years, there has been a growing trend toward using agile development methods in UI design. This allows designers to rapidly prototype and iterate on their designs, making it easier to create an interface that meets the needs of users. As the world becomes increasingly digital, UI design will become increasingly important. It will play a central role in shaping how we interact with the devices that we use every day. 
Main steps for UI Design Process
Context and user recognition
The first step in any UI design process is to understand the context and users. This means development teams must take the time to research who their users are, what their needs are, and what the best way to reach them is. Only once this information is gathered can development teams begin to create prototypes and wireframes that will ultimately become the finished product. Understanding the context and users is essential to ensuring that the final product meets their needs and provides a positive experience. 
Navigational and systemic interface design
The development of any user interface (UI) must take into account the overall structure and function of the system it will be used in. For this reason, UI design usually follows a set process that starts with an understanding of the needs of the users and the development of conceptual models. This is followed by interface design, which focuses on the specifics of how the UI will look and feel. Finally, there is testing and evaluation to ensure that the UI meets the needs of the users.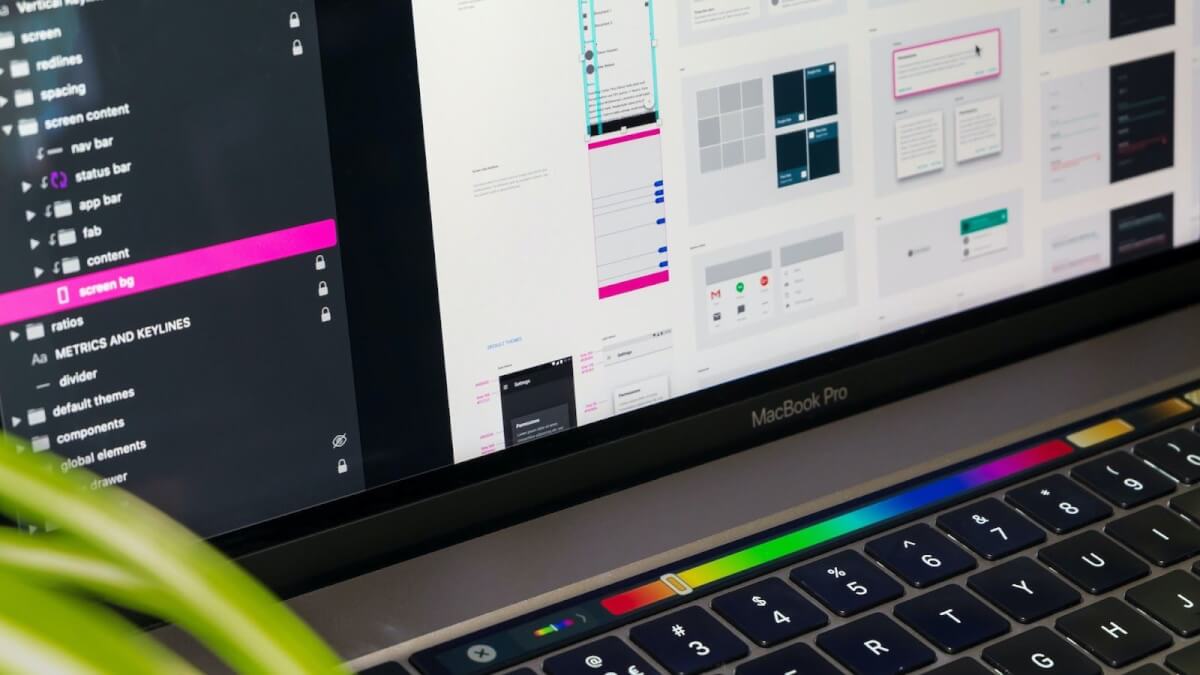 One of the key aspects of UI design is navigation. The goal of navigational design is to help users move around the system easily and efficiently. This can be achieved through the careful use of layout, menus, buttons, and icons. Another important aspect of UI design is systemic design. This focuses on ensuring that all the elements of the UI work together seamlessly to create a cohesive whole. The systemic design includes things like usability testing, which helps to identify any problems with the overall design before it is implemented. 
Products prototype design
The UI design process usually starts with development. In development, designers create wireframes and high-fidelity prototypes. Wireframes are low-fidelity mockups that show the structure of the product. They don't include colors, images, or branding elements. High-fidelity prototypes are more detailed versions of the wireframes. They include colors, images, and branding elements.
The main purpose of developing a prototype is to evaluate the feasibility of a concept or design and to allow for early user feedback. Prototypes can take many different forms, from simple paper mockups to complex working models. The level of fidelity (how close the prototype resembles the final product) will vary depending on the purpose of the prototype and the stage of development. Prototypes are an essential part of the UI design process, as they allow designers to test ideas and gather feedback early in the development process. By creating prototypes, designers can make sure that their ideas are feasible and that users understand and interact with their designs in the way they intended.
Testing the usability of the prototype
The development phase also includes usability testing. Once the prototype is developed, it's time to test its usability. This testing is essential to discover any issues with the design before the product is released.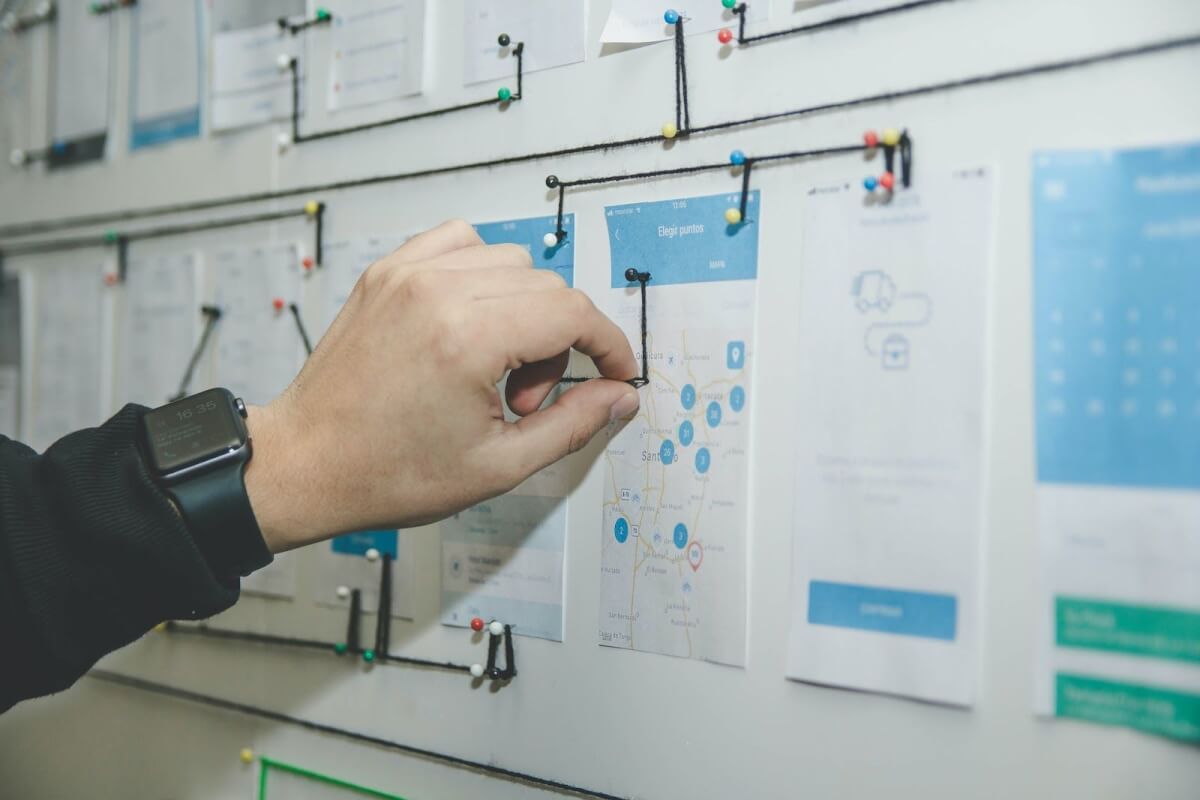 There are a few different ways to test prototypes, but one common method is to ask users to complete specific tasks while using the prototype. This can help to identify any areas where the design is confusing or difficult to use. Additionally, it's important to observe how users interact with the prototype and take note of any frustration or confusion. By taking these steps, it's possible to ensure that the UI design is successful and user-friendly. 
Visual interface design
The development of a visual interface is an important part of the UI design process. There are a few key steps that should be followed to create an effective visual interface. First, it is important to determine the goals and objectives of the interface. What do you want the users to be able to do? How will they interact with the interface?
Once the goals are clear, it is time to start sketching out some ideas. This can be done on paper or electronically, whichever is more convenient for you. Once you have a few ideas, it is time to start refining them. Consider the layout, color scheme, and overall aesthetics of the interface. Make sure everything works well together and is easy on the eyes. By following these steps, you can ensure that your visual interface is successful.
As one of the key aspects of UI design, navigation is essential for helping users move easily and efficiently around a system. Other important aspects of UI design include systemic design and prototyping. To ensure that these elements are successful, designers must also conduct usability testing and develop a visual interface. By following all of these steps, designers can create user-friendly and effective UI designs that meet the needs of their users.