The Designest may receive compensation from companies, products, and services featured in this publication. For more details, please refer to our Affiliate Disclosure page.
Interior design is an important part of the whole design field and many creatives thought about taking this path. The problem is commonly the lack of time and high tuition expenses of such education. That's why interior design online courses are so convenient: they don't take long and don't cost a fortune. In the classes below you won't only get the theory, but also practice your new skills under the watchful eyes of professionals in this area. 
If you have a background in graphic design and illustration, it's great to try your hand at interior design. It can either turn into an interesting hobby or open up a new creative field in which you can apply your skills. Any way you choose, you'll get a cool new experience studying this area. 
Here I gathered 12 online courses about interior design and put them into two sections: for beginners and for those having some knowledge of the field but wanting to deepen them or learn something particular. These classes will be a chance for all the busy bees to stop postponing their dreams and achieve the set goals. The nice thing about these courses is that they do not require any degree in interior design, which makes them even more approachable. You need your laptop and the will to learn only. 

Use the exclusive code THEDESIGNEST-10 for an extra 10% off any of the courses. If a course is at 75% off, you can get a total of 85% off your purchase.
Introduction to Interior Design for Beginners
If you are totally new to the whole concept of interior design or have just a slight glimpse of what it is and how to work with it, I highly recommend you start your new creative journey with these courses. They cover everything you need to know to begin developing your knowledge of this design area. If you want to take it slow and get to know interior design step by step, you should go with the courses speaking about the basics, but if you want to skyrocket, you may go with the full course going from the start to finish. It's you who set up the pace!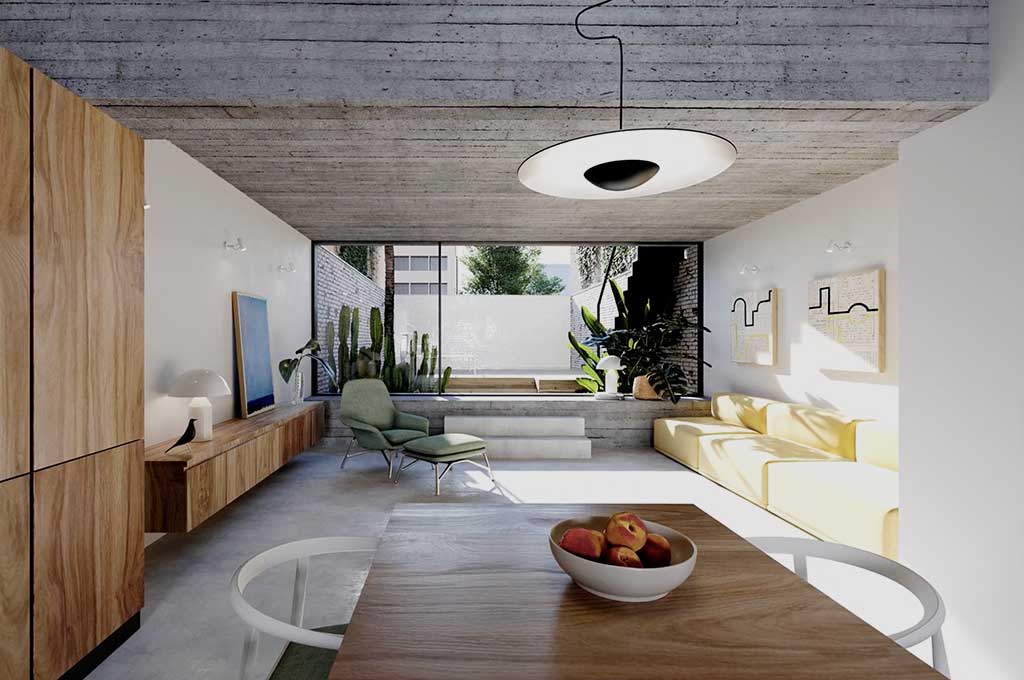 Interior Design From Start to Finish
As it is clear from the name, this course is a whole guide from the start to finish of interior design. It is led by architect and interior designer Ana García who teaches you all the basic knowledge you need to start with. She shows how to carry out the project you have in head to its digital form. 
Ana guides you through the whole process of working on your design project: from the meeting with clients and space to the final result. You'll see how measurements, proportions, colors, lighting and textures work together for getting the best outcome possible. Ana will share some useful tips and tricks on how to create the first sketches on paper or in your favorite software. After you are done with it, you'll be taught ways of drawing up a budget for your project and planning all the smallest details to avoid unexpected issues. It will be great if you have some knowledge in drawing in either analog or digital, as Ana García uses 2D vector illustration tools and SketchUp for 3D, and you can also use pencil and paper.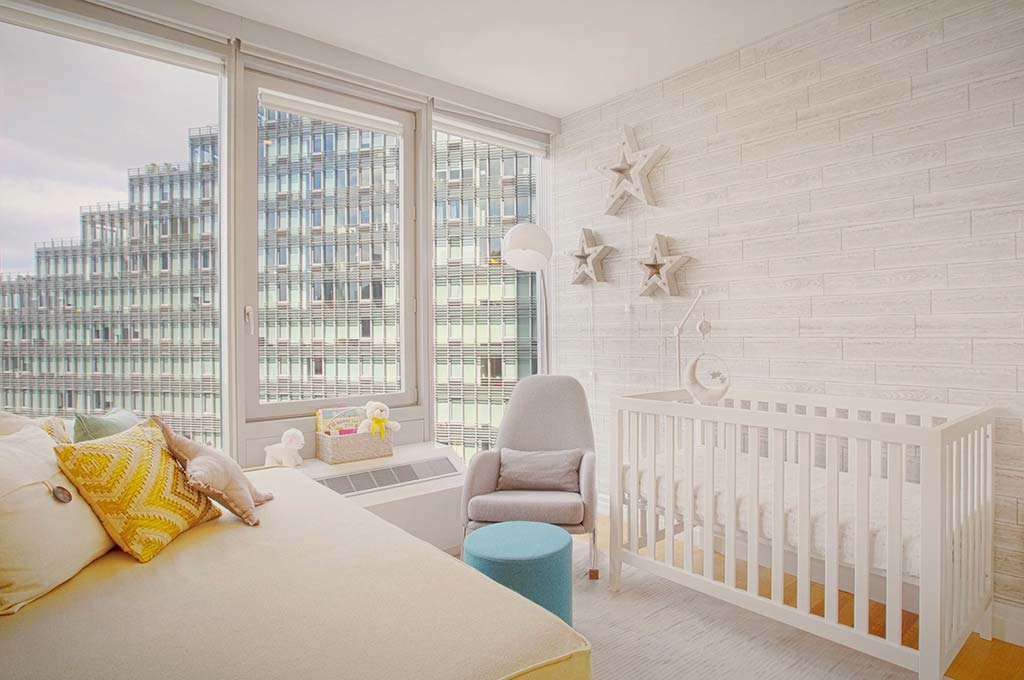 Interior Design Fundamentals: Mastering Color and Texture
A course made by Shari Francis, a professional interior designer, teaches you how to use colors, textures and lighting to create designs that show your personality and evoke positive emotions, suiting the space you are working with. You'll learn how to compose all those elements you want to include without visual noise and how to use them in a well-balanced way. 
First of all, Shari teaches you the color theory and how it affects textures. After you learned that, you get to know how the texture influences the light and sound of the space. When you are finished with all the theory parts, you start working on the mood board for your final project of the course. There you put the samples, references and requirements. That's the main part of the class starts — Shari shows you how to apply colors, lighting and textures based on your mood board in an aesthetically pleasing way and guides you to the finishing of the project. Plus, she'll teach you how to apply your knowledge of graphic design and illustration to interior matters. 
Improving Knowledge
For the experienced creatives who have a way with interior design but want to refresh their knowledge and get some new ones or hone their skills, I gathered many useful classes below. You can pick the one that teaches things you are eager to learn: color application, creation of different spaces, and new concepts — all these topics are covered in the classes in this section. Maybe the knowledge you get from them will help you to have the project of your dream or inspire you on further skill development. Anyway, studying always pays off!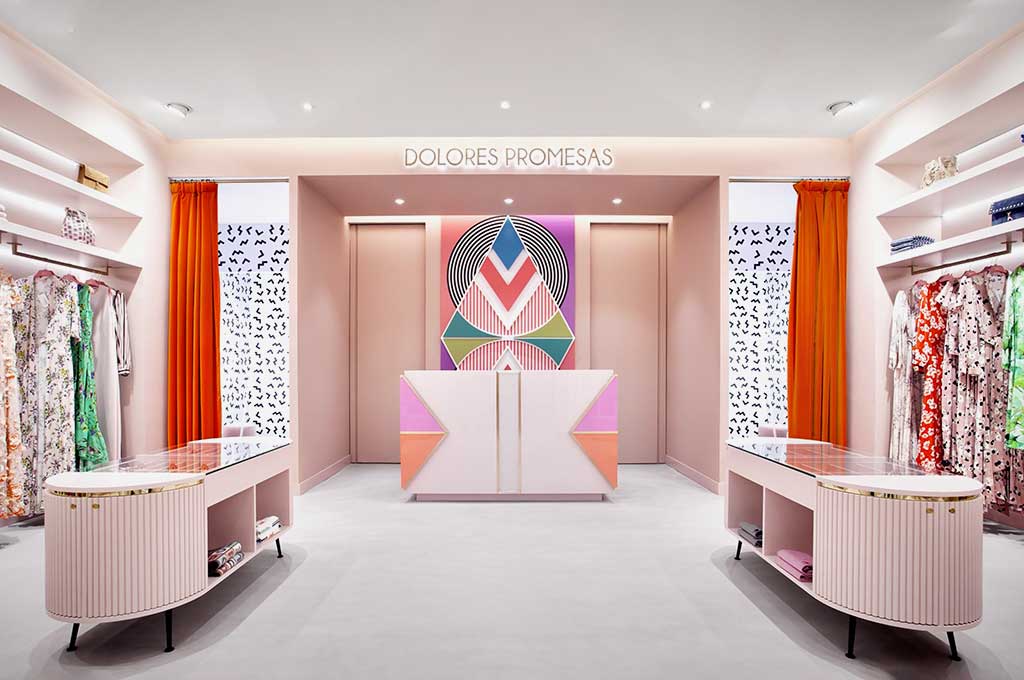 Color Applied to Interior Design
Color is an integral part of interior design. And if you want to plunge into studying this topic, Miriam Alía, a professional interior designer, will gladly help you with it. In this course, she will teach you how to create chromatic combinations for interior projects to make them outstanding and eye-pleasant. The class helps you to learn how to organize your ideas and harmonize a space. 
At the beginning of the online course, you get to analyze color, its importance and how it influences every little element of your design to become a one-piece, balanced picture. In order to do it, you'll also refresh your color theory knowledge and work on a chromatic circle. Then you'll go to creating your own palettes: monochromatic, analog, complementary, triad, and tetrad. You also get to immerse yourself into the psychology of colors, how it affects people's mood and how it impacts the overall design. For the final project, you'll create a mood board and, taking into account all the knowledge you got, you'll create your own interior design.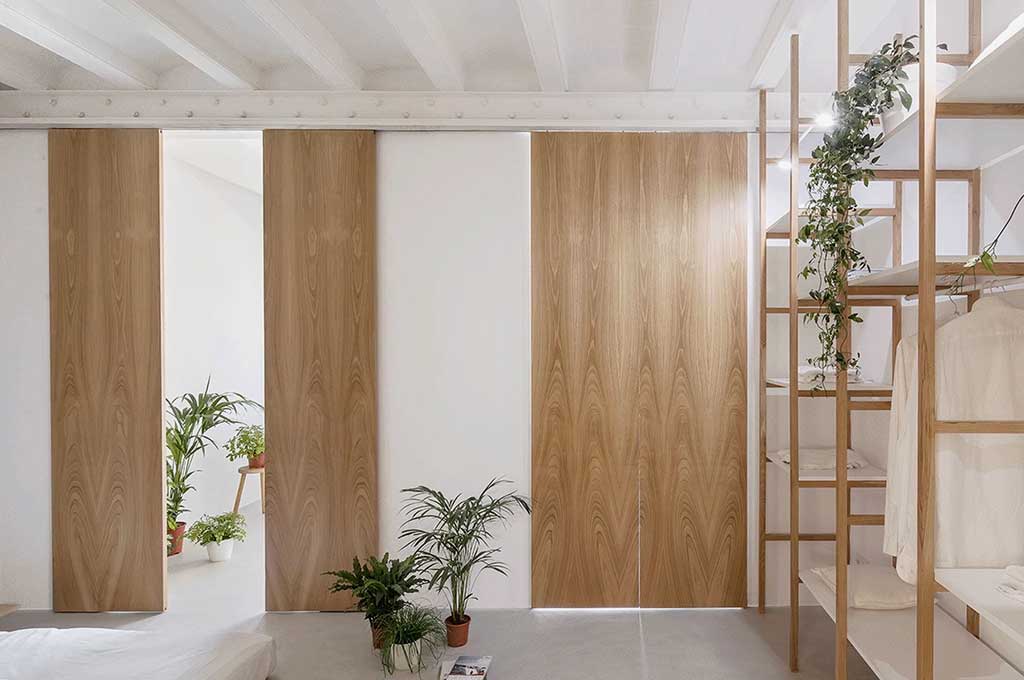 Japanese-Inspired Interior Design with Wood
Learning a new technique is a good way to diversify your projects. So, if you're up to this, you can pay attention to this course that teaches you Japanese-inspired interior design with wood. Roman Izquierdo Bouldstridge, the architect, shows you how to make wood the central element of your designs to recreate the atmosphere of Japanese architecture. You'll see how attractive are the interiors where nature and natural light play a fundamental role. 
Before plunging into the actual topic of the course, you'll study the country's relationship with wood and how important it is for Japan. After that you'll move to learn how to see the space's potential and plan its design based on the structure and the sources of natural light. The course is suitable not only for immersion in this branch of interior design but also for studying the concepts of Japanese design itself. Due to this class, you'll be able to use these techniques in different design projects: when developing branding, packaging, interfaces, etc.