The Designest may receive compensation from companies, products, and services featured in this publication. For more details, please refer to our Affiliate Disclosure page.
There seems to be not enough coffee cup mockups to quench your thirst for unique showcasing tools, and we get that, don't worry! One more opportunity to get yourself a high-quality design product is to drop by this free coffee cup mockup. Many adjustment options available, brilliant design and ease of use — first key notions you need to know about this product, now let me cover the rest.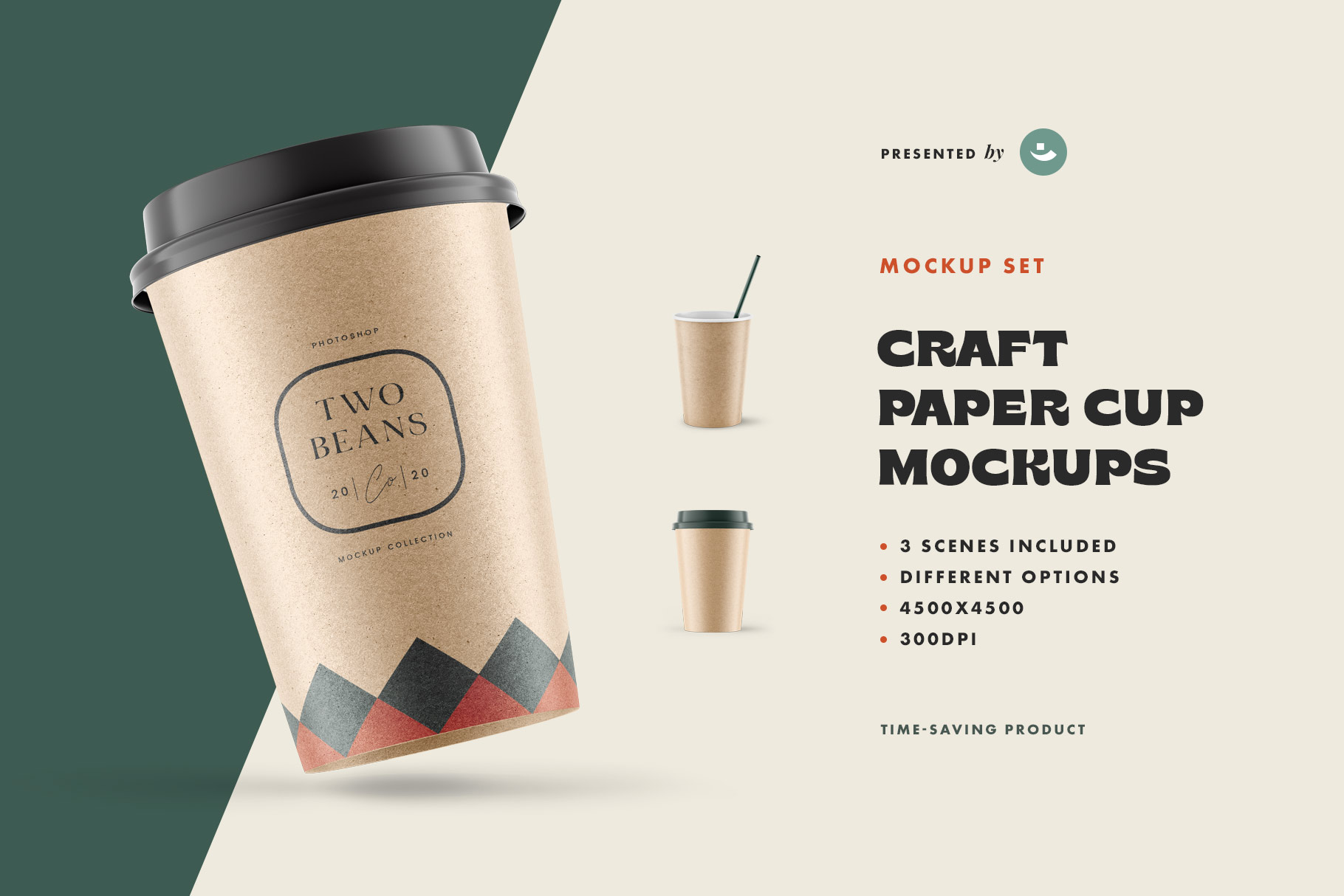 There's no limit in the number of times this coffee cup mockup can be used: actually, the more, the better! There are 3 cup scenes presented in the pack (the standing one with/without a straw and the flying version), just check which one demonstrates your designs better. Are you into craft cup texture? Not a problem, it's added there as well. Focus on choosing the design for the coffee cup mockup and don't worry about the process itself — it'll go smoothly with Smart Objects included.
Modern eco-trends praise conscious attitude to the global consumption of the planet's resources. Everyone rings the alarm about the non-recyclable waste, so people find the less harmful workarounds. We know how to use disposable paper cups without nature contamination: just turn to these reusable coffee cup mockups. I bet you've never thought of that mockups' benefit from the ecological point of view!
3 Cup Scenes;

Craft Cup Texture Option;

Smart Objects;

4500 x 4500 px;

300 DPI Resolution;
Enjoy your textures, logotypes, illustrations or ads being displayed on this coffee cup mockup. Also, we recommend you yo try out adding patterns to it and including this mockup to your branding project. Oh, and one more thing: don't forget to recycle!

Unlimited downloads of 11+ million creative assets. From just $16.50/month.