The Designest may receive compensation from companies, products, and services featured in this publication. For more details, please refer to our Affiliate Disclosure page.
If the retro obsession hasn't reached you yet, we know the right means to arouse the nostalgic feelings. Our brand-new freebie, a vinyl record mockup, will make you remember the dusty boxes filled with vinyl — as well as the cozy stores where you can pick one at your taste.

Unlimited downloads of 11+ million creative assets. From just $16.50/month.
My parents have built an immense collection of records, and I still keep the memories of myself, aged 6, searching for my favorite Queen LP and swallowing the sounds of their music. Today, vinyl records make me so nostalgic that I can't pass by a music shop without picking up something new for my home library. Hopefully, vinyl is all the rage, and it's possible to get an old-school edition or pick an album of Muse or Lana Del Rey.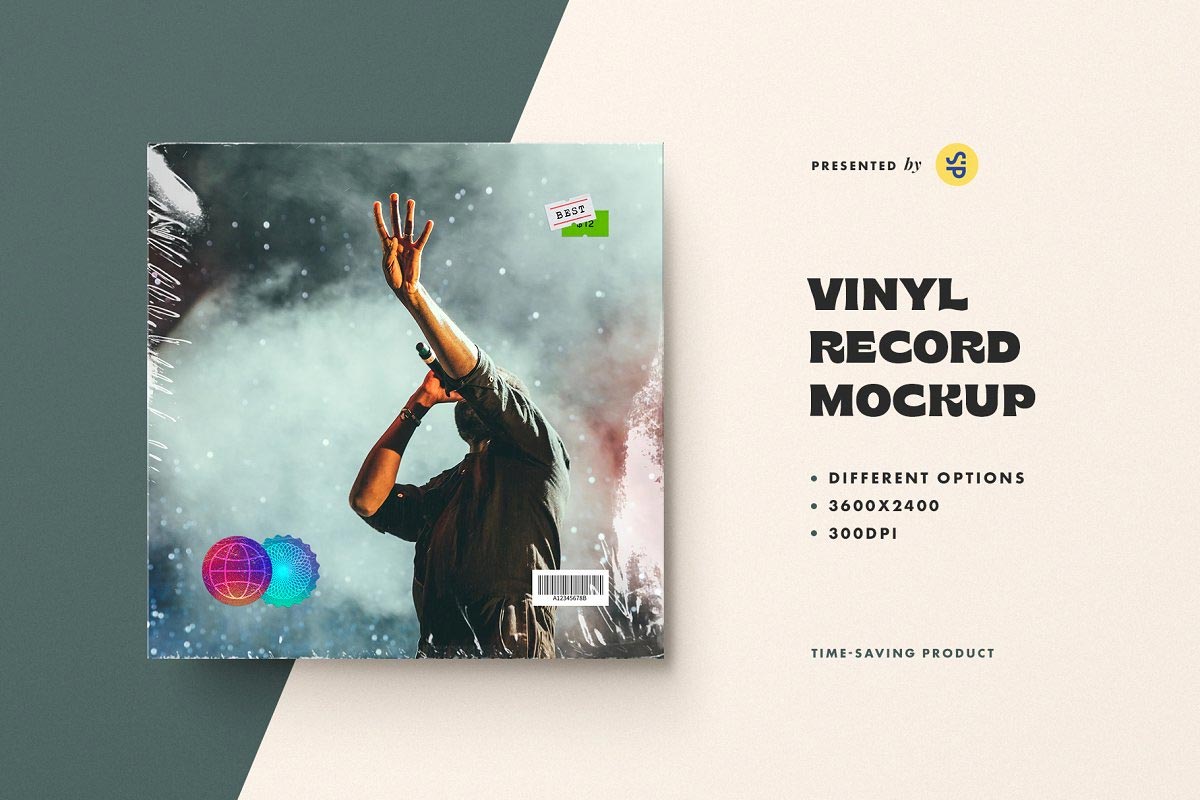 Being overfilled with the very nostalgic emotion, I've decided to share this finest vinyl record mockup with you. It was created with great attention for details to help you carry out a flawless album cover design.
Its plastic wrapping comes with label tags, barcodes, and holographic security labels, which can be added and adjusted for more realism. Also, this vinyl mockup set features a nice little trick to have all eyes on your artwork: the metallic hot foil effect.
high-res PSD scene;

plastic wrap overlay;

additional details (stickers and labels);

Smart Objects;

3600 x 3200 px;

300 DPI Resolution;

5 background textures;

help file.
Use this business card mockup to display your logotypes, branding & corporate identity. Or use it to showcase your creative work: emblems, typefaces and signages. Whatever you use it for, this professional-quality template will get you covered!