With over a billion monthly active users, Instagram generates 4x more interactions compared to Facebook. This social media helps 80% of users decide to buy a product or service, and that's why both business and personal account holders fight tooth and nail for user engagement. Here is what you can do to win this battle.
Instagram is among the fastest-growing media platforms today. Over the years, it has gone a long way from being a favorite photo-sharing app of vacationers and food bloggers to the #1 promotional channel of influencers, brands, and advertisers of all kinds.
This social media continues to broaden its horizons, and it becomes more and more complicated to hook and wow its audience. Users spend 53 minutes per day scrolling their Instagram feeds, and it's super challenging to make them stop and pay closer attention to your profile.
In this post, you'll find easy yet actionable tips on how to make your Instagram profile stand out in our super fast-changing world of content shock and short attention span.
Design an Outstanding Bio
According to research, people weigh you up within the first seven seconds of meeting you — and this time can be even shorter online.
That is why your Instagram username, profile picture, and short bio are supercritical for making an excellent first impression and attracting new followers. With that in mind, never underestimate the design of your Instagram bio section.
Your username goes first:

Make it recognizable and easily searchable: Use brand names for business accounts, and get creative when choosing a username for your personal Instagram account. You can try your real name and add some keywords (those relevant to your account's topic) for potential followers to find you easier.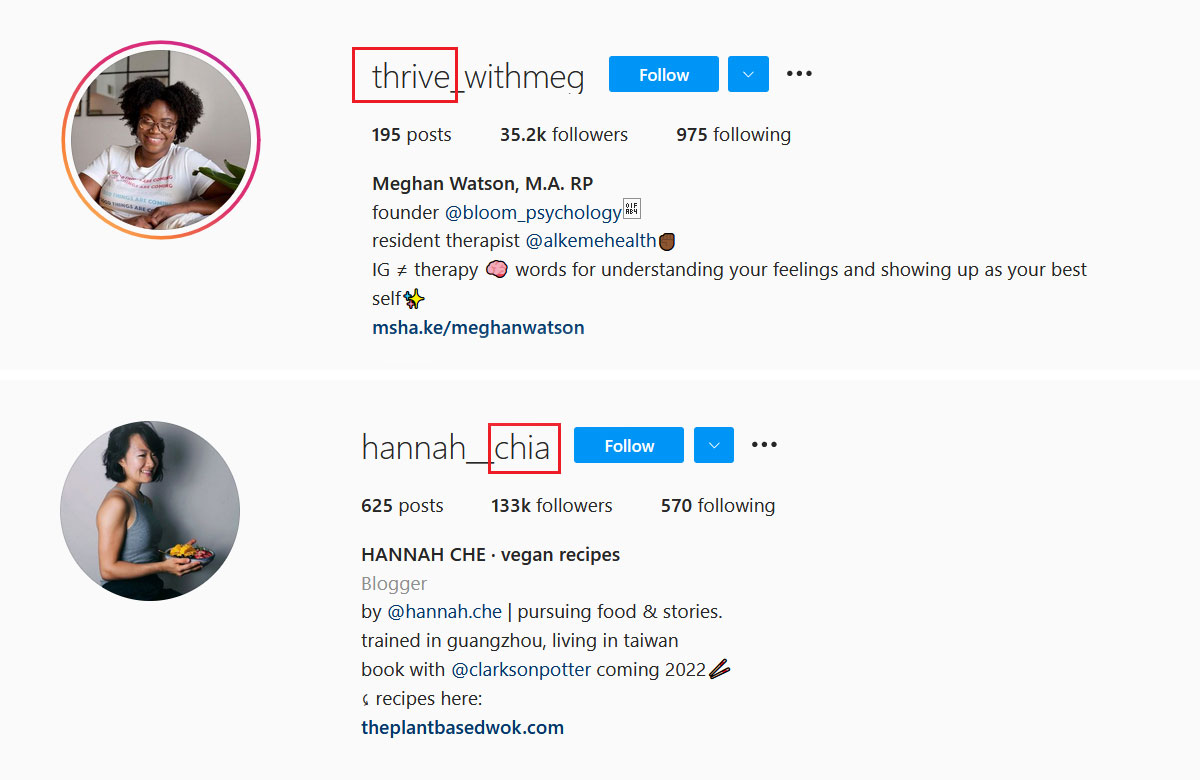 Design a high-quality user picture:
It's the first thing people notice when they open your Instagram profile; so, ensure your picture is highly recognizable, bright, and of high quality.
For most business profiles, it's a company logo for users to recognize among different channels. But you can make it stand out even more if re-designing a bit according to the seasonal trends.
Also, get creative with your Instagram bio design:
Remember to include keywords for both users and search engines to understand your profile's niche and audience. Your contact information and the link to your target page (if any) are worth including too.
But, what's important here, don't be afraid of showing off your personality in the bio. Even if it's a brand, not your personal profile, an Instagram bio with a pinch of personal touch will help it stand out.
Use emojis to space out your bio's text, add a branded hashtag if you have one, and (again!) show your personality.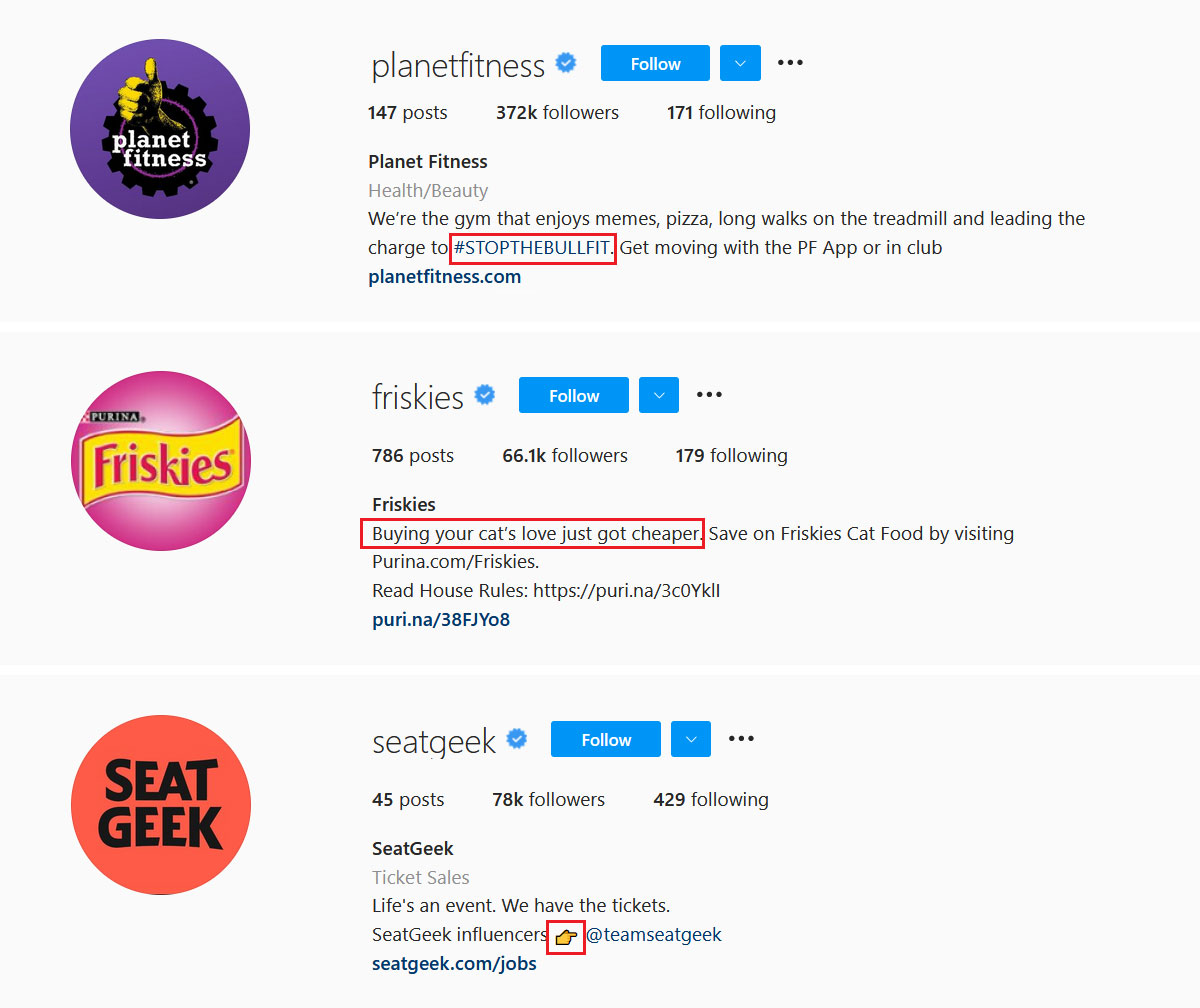 Design an Attractive Grid Layout
Experienced Instagram users know how to use grids to their advantage: They plan content so their every post would look like a part of a bigger picture, designing each asset with consistency in mind.
Not only does a beautiful grid make your profile look individual and eye-pleasing, but it can also communicate your message. While it may be unnecessary for individual users, such consistency and style are critical for influencers, brands, or creatives targeting a mass audience.
Getting the most out of your Instagram post template, you can design an attention-grabbing grid that will help you grow following and engagement.
Here go a few ideas:

Choose a color palette or a specific tone – and feature it in every Instagram photo. Examples: @the.orange.home, @thrive_withmeg, and @sweetersocial
Create a checkerboard look for your grid. Like @solidstarts or @bossbabe.inc
Design your Instagram grid row by row: Make each row of a different color or content type. Also, you can create vertical columns. Examples: @ninepointagency and @communitybreathwork
Apply borders to each image. Like @her.styling and @beautifulandyummy
Make your Instagram grid look like a puzzle or a rainbow. Like @ilonaverley or @planetakino
Come Up With Content Plan and Strategy
Whether your content strategy is about images or videos, it's critical to design attractive, high-quality, exciting assets for the followers to check. Today, it's not that challenging to do even if you have no design skills at all:
Web-based tools like Crello and others offer thousands of original Instagram post template examples to customize in a few clicks and create consistent, high-quality content for your profile.
When crafting your Instagram content strategy and plan, decide on the following:
Content types you'll publish in the profile: quotes, personal photos, general images for inspiration, behind-the-scenes content, memes, cartoons, videos, IGTV, Instagram Stories, etc.
How often you will post: Consistency is critical here too. You can't bombard followers with dozens of publications every day, but one post per month isn't a good idea either. Do your best to create a publishing schedule.
The content you'll post on special days and occasions: New Year, Easter, Black Friday, your or your brand's birthday, after all. It's better to think of it beforehand, as it will allow you to support the profile's overall visual style and tone of voice.
Hashtags to use with your posts. It matters for your content's visibility and engagement: Do in-depth keyword research and decide on popular yet relevant hashtags to maximize your chances of reach and growth.
Design Instagram Highlights
It's another way to organize your Instagram account and attract the followers' attention to its most essential information. By displaying story highlights on the profile, you can increase traffic, promote something, or encourage the audience to visit your website or other social media platforms.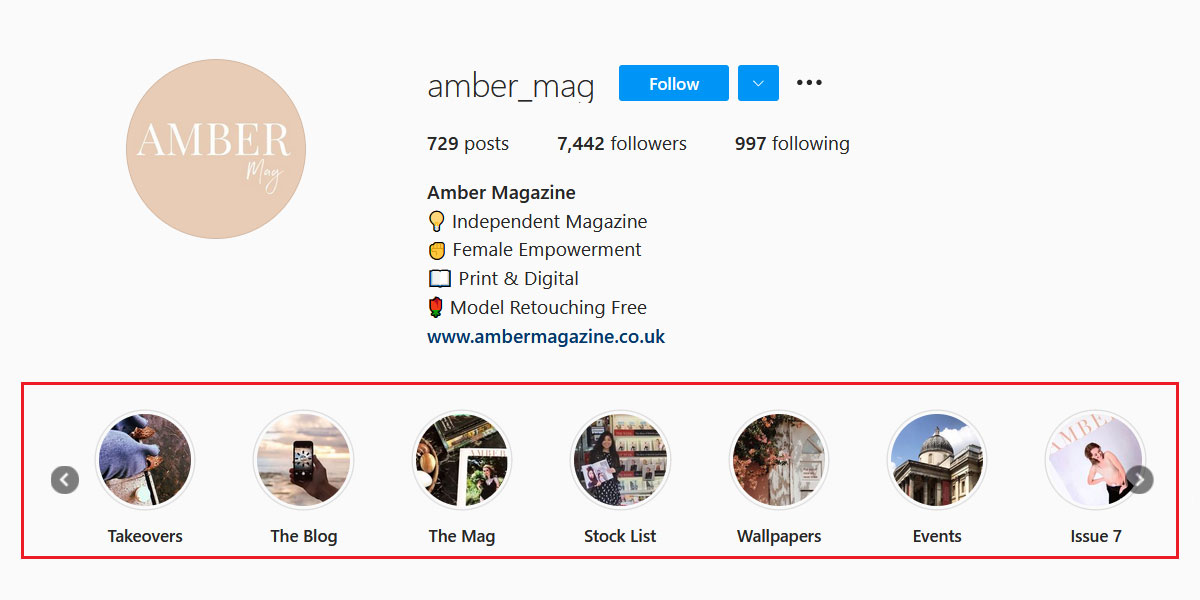 Sure thing, do your best to design highlights like a pro:
Use the same color palette, think of creative titles for each highlight, consider icons, place them in unusual ways to hook followers' attention, etc.
Get Creative With User Engagement
Standing out on Instagram is not only about beautiful design but creative ways of involving followers in communication. Do your best to craft the art of engaging the audience with your content:
Try writing catchy captions: add jokes when applicable, ask questions to encourage users to comment, remember about calls to action (use active verbs for that, inviting followers to click, share, visit a page, subscribe, etc.)
Repost content of other Instagram profiles that inspire you and relate to your niche: Ask permission, give proper credit, and write an original description. It will allow you to attract a broader audience.
Share interactive content from time to time: tests, quizzes, games, contests, or giveaways – all they boost engagement and conversion of your Instagram page. And again, remember to include a call to action.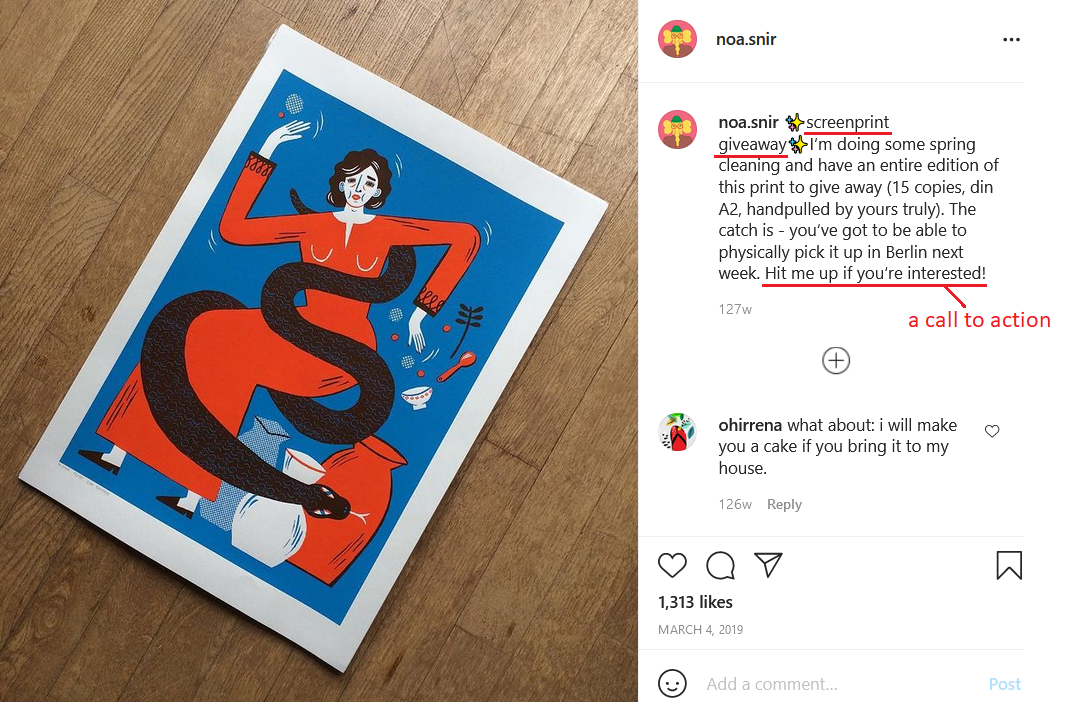 Also, don't hesitate to collaborate with other brands or creative Instagrammers who could introduce your profile, work, or product to their audience. Always think about win-win cooperation.
For your Instagram profile to stand out today, it's not enough to post beautiful pictures or share the content of popular brands. Competition is super high: User behavior on social media changes; every second Instagram profile looks eye-filling; and every Tom, Dick, and Harry struggle for audience attention.
It's time to go the extra mile in Instagram design and make the most out of its instruments:
Think of a unique username, profile picture, and bio.
Get super creative with your Instagram grid design.
Pay attention to the content you share: Come up with a strategy and a consistent content plan.
Remember about designing all the elements of your Instagram profile: Highlights, Stories, videos, hashtags, and keywords – everything matters for better reach, engagement, and conversion.
And last but not least:
Visual elements of your Instagram profile are super essential but don't forget about catchy captions too. Hook your target audience, engage them in communication, show them that your Instagram content relates to them – and they'll follow you.